Places to stay in Southampton.
Click on the links for more information. (where the text is underlined)
We have now started staying at West Quay Premier Inn

We used to stay at Novotel across the road from Dock gate 4
---
Click here for a 360 view round Southampton
VENTURA FROM NOVOTEL
There are lots of restaurants of all kinds and the good old British pubs(most of which serve very good food).
We use "The Wellington" on Bugle Street as our "local"
Although on our last couple of visits the pub seems to be sliding a bit!!
We have just been back and its is a thriving pub once again.There are new tenants and they are brilliant!!!!......
This is The Wellington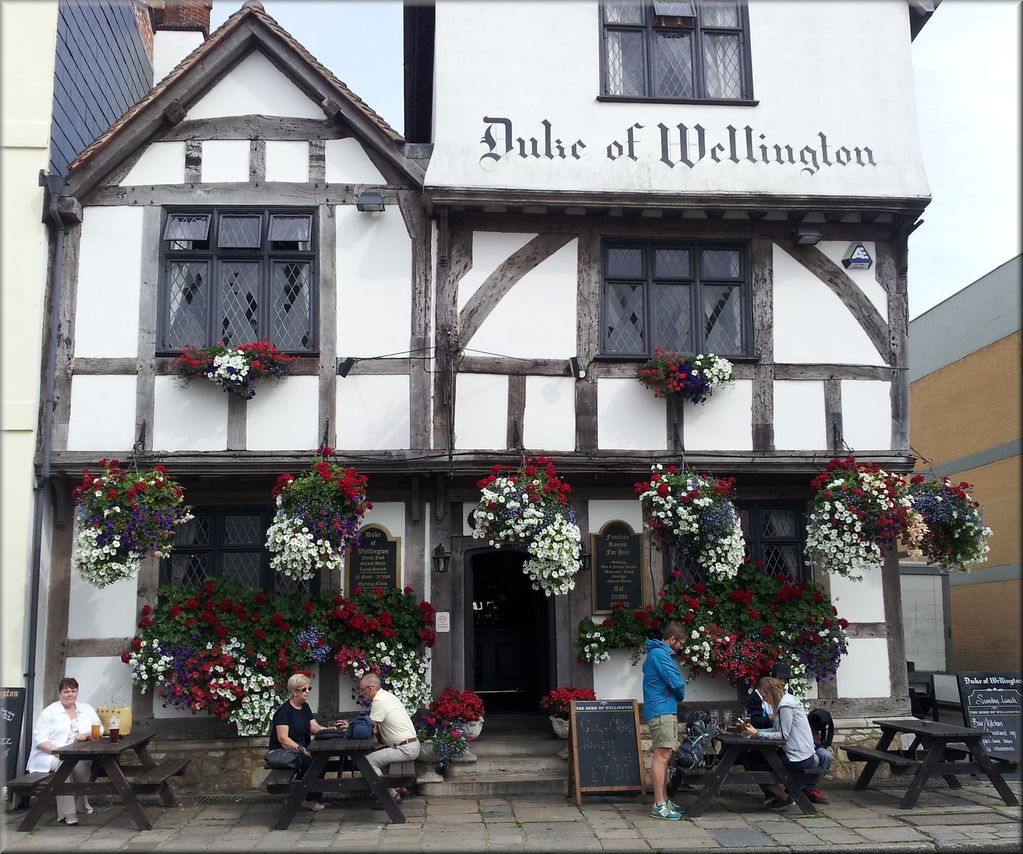 As on 24/08/2012
We also use a very friendly local called The Juniper Berry, which is also on Bugle Street
The Dancing Man brewery pubs are very good if you like your real ale.
Southampton has plenty to offer in sightseeing The City Walls Walks and Medieval houses,parks and gardens,plenty of shopping opportunities and The Titanic monument and museum. www.southampton.gov.uk
If you fancy a glide over the water try www.redfunnel.co.uk to go to the Isle of Wight.Its like going back in time!